Toffifee worldwide
What a success story - the delicious hazelnut-caramel-nougat-chocolate combination is available to enjoy in over 100 countries worldwide!
A special "Happy Birthday" edition
Toffifee celebrates its 40th anniversary!
Toffifee for the whole family
Toffifee remains unique in the new millennium. Toffifee also grows increasingly popular abroad. The unique combination offering is just the right thing for everyone's tastes and is a treat for the whole family.
Toffifee Launches in Canada!
"… there's so much fun in Toffifee!" The new slogan is here, and the start of Toffifee as a special treat for the whole family.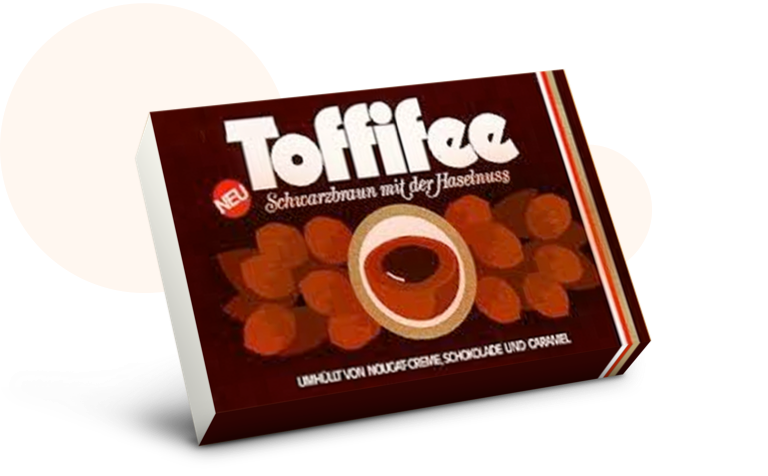 Toffifee started in Germany
Black and brown with a hazelnut – that's how Toffifee started in Germany in 1973. What was intended as a little energy snack for working women soon grew: Toffifee gave Storck a true worldwide innovation.